Heavy Penalties in Sight for Man Arrested for Visa Fraud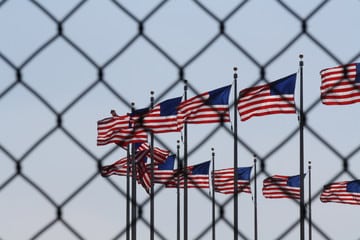 February 15, 2019
US Attorneys recently announced the arrest of a man accused of committing mass Visa fraud and falsely procuring US citizenship.
Neeraj Sharma, of Piscataway, NJ was arrested and charged after federal investigators claimed he recruited foreign workers under H-1B visas, but those workers and staffers never actually secured work in the United States. Sharma allegedly falsely claimed in the applications that the workers had full-time jobs secured in the US, a requirement for the H-1B, but had forged key aspects of the applications to help 11 people falsely enter the country.
This story comes on the heels of a recent sting operation, in which federal investigators created a fake university to find predatory "recruiters" falsely helping international students enter the country in exchange for kickbacks and bribes.
Sherma is facing stiff penalties if convicted, including up to 10 years in prison. This story should serve as a warning for those concerned about their H-1B applications to work only with qualified legal professionals and to ensure that all applications are done legally and appropriately.
签证欺诈一旦被抓,后果不堪设想!
美国律师办公室最近宣布逮捕了一名被控进行大规模签证欺诈美国籍男子,该男子假装帮助外国籍劳动者办理H-1B签证而从中牟利。
来自新泽西州的Neeraj Sharma日前被逮捕,他被指控以帮忙申请H-1B签证为由,协助外国工人进入美国,但事实上这些外国工人并未真正获得美国公司的雇用。 Sharma在申请中谎称这些外国工人在美国获得了全职工作,伪造了公司材料,帮助11人通过"假冒"的H-1B签证进入该国。
这个故事让人联想到上个月联邦调查人员主动设置陷阱,创建了一所假冒大学,引诱"招募者"上当,通过协助海外学生进入美国以换取回扣和利润。
如果被判有罪,Sharma将面临严厉的处罚,包括长达10年的监禁。这个故事警告了那些H-1B申请者,为了自己的安全和案件的顺利,办理移民服务应该要找有执照有经验的律师,才能确保所有申请都是合法的。
对原版故事感兴趣的同学可以点击此USCIS链接:
https://www.uscis.gov/news/news-releases/owner-information-technology-staffing-company-charged-visa-and-naturalization-fraud