Another Fake University Sting Leads to 8 Arrests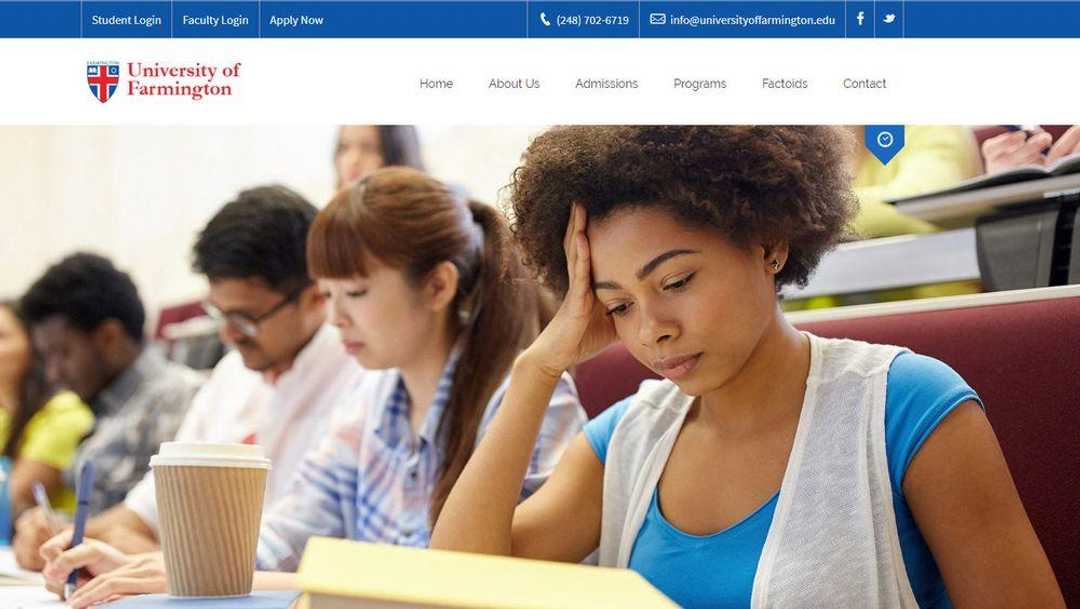 JANUARY 30, 2019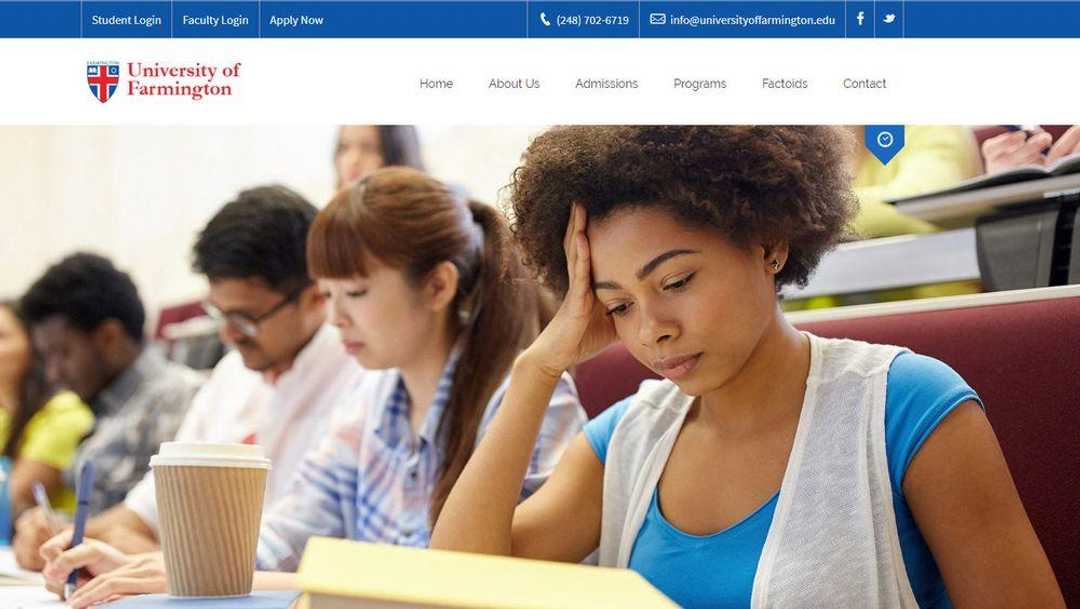 The University of Farmington, a proud institution in Farmington, MI, is no more.
Or, to be more correct, it never was.
That's because the university was actually part of a major sting operation by the federal government to identify people helping 'students' stay in the US illegally. The university had no staff or faculty, no classrooms, and no campus. Instead, recruiters conspired with undercover US agents to allow for people to enter or stay in the US under student visas through admission into the fake college, in exchange for fees and kickbacks. Eight different "recruiters" have since been arrested and charged as a result of the sting.
The operation was similar to one conducted in 2016, which used the fictional "University of Northern New Jersey". Students paid for entrance to the university and the student visas, but never attended classes, met faculty, and were encouraged to work instead. That operation lead to the arrest of 21 people for visa fraud. Over 1000 students were summoned to immigration court, facing penalties up to a lifetime ban from the US.
The moral of the story: any person attempting to enter the US should protect themselves by getting legal counsel and ensuring the validity and legality of their visa status. If it sounds too good to be true, it probably is!
挂靠学校又出事了!联邦特工假扮校方引诱非法留学生!
The University of Farmington是密歇根州法明顿市一所优秀的机构,现已不复存在。
或者,更正确地说,它从来没有存在过。
联邦特工这次扮演卧底,利用一间名叫The University of Farmington的空壳大学去引诱想利用挂靠学校来保持身份的留学生。这间学校位于密歇根,没有课室,没有教职工,没有任何课程和学校内容,联邦特工设立这个学校的目的就是为了打击移民诈骗行为。这次事件,联邦特工起诉8名学生招募人员,他们一共帮助600多名外籍留学生进行学校挂靠。同时数十们学生被逮捕,他们将面临着被递解的命运,这些学生大部分来自印度和中国。
这次行动与2016年的事件如出一辙,2016年4月,联邦检察官揭发一间名为北新泽西大学的教育机构,涉嫌帮助外国学生进入该校获得签证,随后21人被起诉,其中十多人为华裔。经调查,该校代理共帮助1076名学生获得学生签证,案发后这些学生的签证即刻失效,并且接受移民局的调查。这些学生一夜之间面临被遣返危机。也是在这一年,我们的李国宇律师接受了纽约时报的采访并登上头版,并成功帮助了好几位留学生夺回学生签证,免于被遣返。
其实很明显地,这次无疑又是川普一次打击非法移民的行动,而且招数更高明引诱力更大。世上没有免费的午餐,像挂靠CPT这种"划算"过头的事情,肯定内有乾坤。我们李国宇律师建议各位留学生们,千万不要轻举妄动,任何事只要是与移民相关,最后都先咨询专业的法律意见再采取行动。。