Immigration After the 2020 Presidential Election
Since Election Day on November 3rd, the entire country has been anxiously waiting for the result of the vote count. After all, this country's fate for the next four years will be determined by this election.
Immigration is among one of the many topics that the candidates hold drastically different approaches. Those studying, working, or immigrating to the United States, are just as concerned as citizens about the election outcome. The winner will also determine their fates for the next four years.
Donald Trump has implemented numerous executive orders, although many blocked, targeting immigrants, international students, and foreign workers. Many are hoping this would be brought to an end if Biden were to be elected. Will Biden bring the changes that these people are hoping to see? If so, in what ways? What will happen if Trump, even very unlikely according to the current vote counts, makes a miraculous turnaround and wins the election?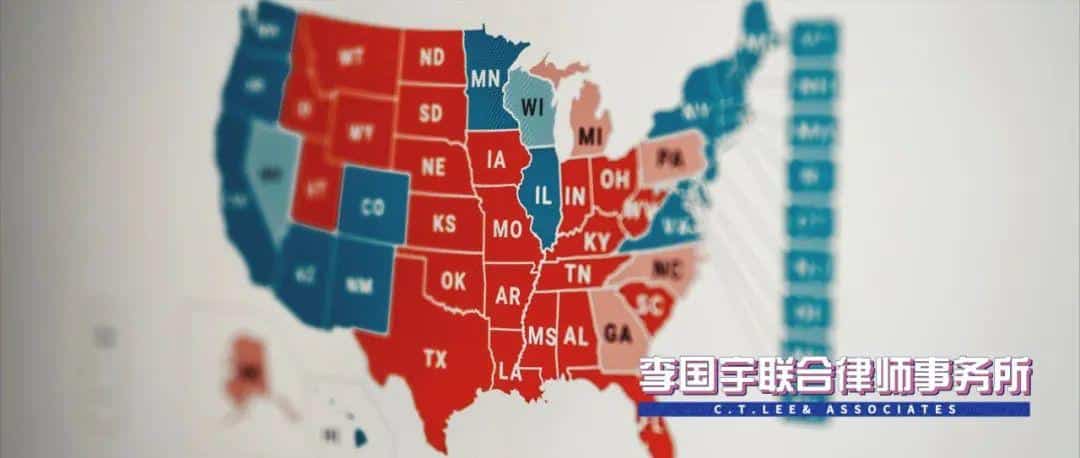 Employment
Since the beginning of the Coronavirus outbreak, Trump has been busy proposing various rules to hinder H-1B holders and applicants. He banned entrance, raised the prevailing wage, proposed to abolish the lottery system, the list goes on. Trump tightened H-1B policies to an unprecedented level. It is also worth mentioning that ever since Trump's inauguration, the H-1B visas' approval rate has plummeted.
Trump states that H-1B is a visa designed to recruit talented foreign employees who cannot be sought within the United States. As the H-1B has been a popular program for post-graduation international students, Trump insists that the H-1B program has been abused and restored to its "original purpose".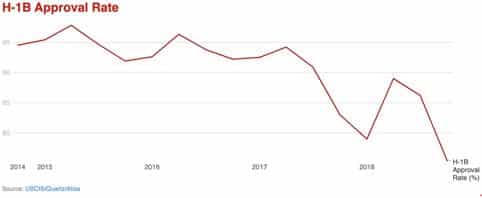 If the stars align for Trump and he wins the race, he will only implement even harsher rules on the H-1B program. For example, his proposal last month on ending the H-1B lottery system will likely be moved into the process. Biden, on the other hand, despite having not made explicit remarks on his stance on this issue, has mentioned that he will increase the number of employment-based visas approved each year while the American economy allows. He also states that many of Trump's immigration executive orders will be abolished.
To ensure citizens' employment opportunities are protected, Biden has promised to raise $4 billion from overseas sponsors and regional partners to stimulate the economic growth of central America.
It is not guaranteed if Biden winning will be a favorable situation for H-1B holders and seekers. Biden may not be against the latest rise in the prevailing wages and the proposed end to the lottery system of the H-1B by Trump, as he has not made remarks on such change and proposal. Biden might carry on with Obama's International Entrepreneur Rule, which encouraged foreign nationals to set up businesses in the U.S.
International Students

International students also had a challenging year. During the beginning of the outbreak, Trump attempted to send home international students taking only online courses. Luckily, the rule was blocked by lawsuits.
According to statistics from the Department of State, the number of international students is at a consistent decrease since Trump has taken office: 471,728 people in the year 2016; 393,578 in 2017; 362,929 in 2018; and 364,204 in 2019.
The incentives to study abroad in the U.S. have been minimized after tightening the H-1B program. Additionally, the inflammatory racial hate speech Trump often spreads creates a hostile environment for international students, where they feel more unwelcome than ever.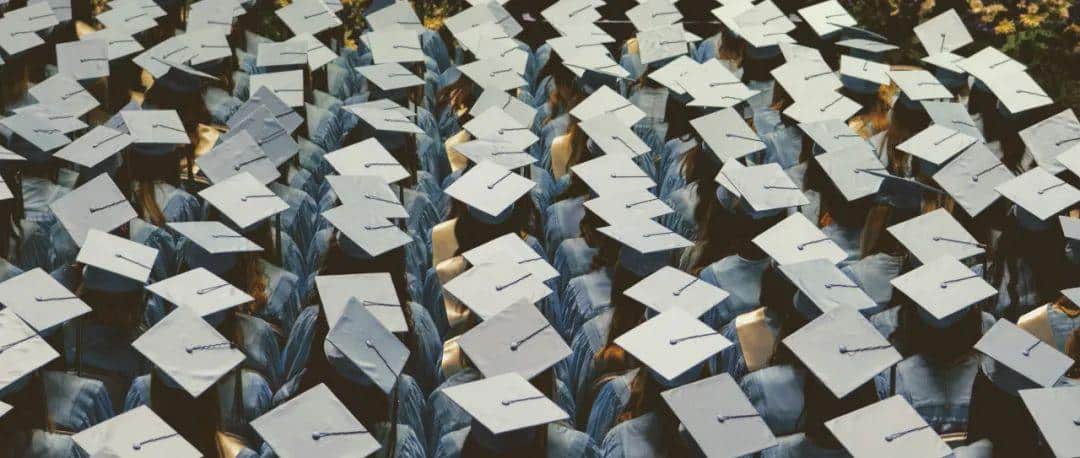 Biden, on the other hand, takes a much friendlier approach to international students. To prevent the
loss of workers with extraordinary talents, Biden plans to grant instant visas to STEM students with doctorate degrees and exempting them from caps.
Immigration
Trump makes it as hard as possible for those seeking to become a citizen legally and impossible for those illegally. In 2019, he implemented the first significant change in the public charge rule since 1999 by expanding the category of benefits considered public charges. Such expansion made healthcare, free college tuitions, and other public welfare unaccessible to green card seekers. This inevitably resulted in seriously jeopardized health and safety of many during the pandemic.
Trump's attack on illegal immigrants has been as harsh and ruthless as he had promised, if not more. He has hired as many as 10,000 new ICE officers and 5,000 border patrol officers to evict and stop illegal immigrants.
He has sent back over 66,000 asylum seekers from Mexico. He also lowered the 110,000 annual cap for asylum seekers set by Obama to only 15,000.
Trump also tried to rescinded DACA, which allowed illegal immigrants who entered the U.S. under the age of 16 to receive 2-year renewable deferred actions from deportation and permissions to work. His attack on illegal immigrants also heartbreakingly separate thousands of families at the border. Some children may never reunite with their parents again.
Biden, unsurprisingly, will endorse much more humane policies for such immigrants. He promised to legalize 11,000,000 undocumented immigrants. He will also continue to implement DACA and end for-profit detention camps.
Taking a Closer Look at the Voting Population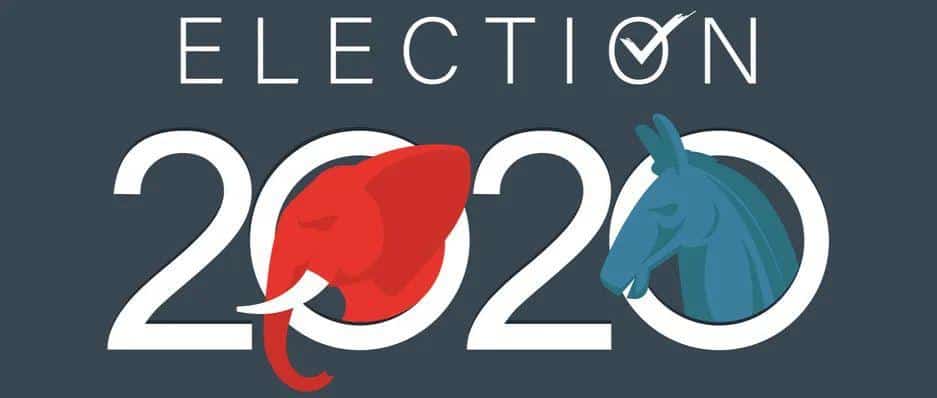 Many of those who are most concerned with immigration policies do not have the voting right to participate in the decision of such matters. In the meantime, in the Asian American community,
many citizens who used to be in the same shoes showed a surprising split in candidates' support in this election.
Many Asian Biden supporters are traditional non-voters who show no interest in politics and did not participate in past elections. However, the exacerbation of xenophobia during the pandemic has threatened the Chinese American community and the Asian community. Asian Americans have felt the urge to vote for a candidate under whose governance, such interracial hatred will be at least alleviated. They may not be fully supportive of Biden and his policies. They recognize putting Trump's term to an end as a priority. As traditional non-voters, they cast their ballots for Biden in this election.
Aside from the worsening of xenophobia resulting from COVID, Trump's unideal performance of fighting the pandemic has also led many to feel the need to vote against him.
Since inaugurated, Trump's racist remarks have made the interracial conflicts more intense than ever. Asian Americans, who highly value equality among races, genders, sexual orientations, etc., are also supporting Biden to terminate the oppression of minorities.
One may be very surprised to hear that the racist president has supporters among the communities it attacked the most during the pandemic. In the meantime, many Asian Americans voted for Trump out of fear for proposition 16. The proposition attempts to repeal a constitutional provision, which bans Californian institutions from discriminating against people based on race, ethnicity, nationality, or gender.
For example, currently, Californian universities are not allowed to decide on an application based on the applicant's race, but proposition 16 would make it legal to do so. Advocates for this proposition believe in equally distributing educational resources and job opportunities among people based on race, gender, and other factors. This harms many Asian Americans, as they have high rates of being admitted to universities for their academic rigor.
Since Joe Biden supports this provision, many who do not want to diminish their children's opportunities to enroll in universities have voted against him. Trump's policies, such as lower taxes, endorse Asian Americans financially, as they are business owners. As a result, such voters prefer Trump over Biden.
Who will be the next president of the United States of America? Will immigrants and foreign nationals continue to suffer from harsh policies? Although we are incredibly close to the answer to those questions, we are not quite there yet. As we are in the very last stage of this election, the results could be revealed any second. Which of these two candidates would serve you best? Who do you support?
大选进入最后关头!赴美者的寒冬即将结束,还是刚刚开始?
从11月3日大选日起,美国大选如火如荼地进行着。留美的小伙伴们,不管是留学,工作,还是已经入籍,都为结果捏了一把汗。毕竟这场选举会直接奠定未来四年美国面对国际生,外籍员工,以及亚裔的态度。我们的心态大概就是:"隔壁班选班长,我们班比隔壁班小朋友更关心结果,因为我们在隔壁班借读。"
两位候选人在许多关键课题上的观点都不尽相同,移民也是其中一项。特朗普今年出台各种花样政策来折腾留学生和外籍工作人,时时刻刻都在玩心跳。那么拜登上台之后,留学环境会回到特朗普时代之前的"岁月静好"吗?
即使特朗普对移民不友好,种族歧视是人尽皆知的事实,他还是赢得了许多亚裔的选票。拜登虽然对移民持友好态度,但许多华人却对他表示"不感冒"。这些疑惑都要看看他们各自的政策才能解开。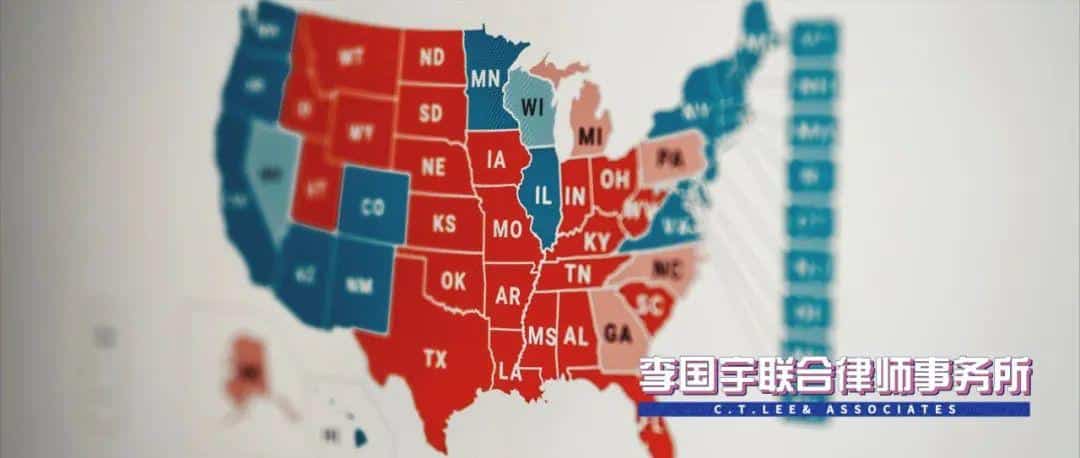 工作签证
特朗普今年对H-1B的"关照"就不用说了。从疫情刚刚爆发禁止入境,到上个月大幅增长工资标准,还扬言要取消抽签,优先接受高薪申请者,特朗普一步步把H-1B政策收紧到前所未有的地步。自从特朗普上任以来,H-1B的申请成功率急剧减少。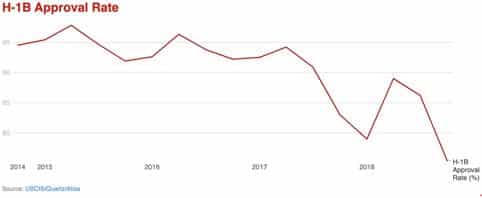 特朗普认为,H-1B种类签证原本是用来聘用美国本国无处招收的高等人才。但近年来H-1B成为了留学生毕业后继续留美工作的渠道。他认为这些外籍员工大大减少了美国公民的工作机会,所以他把H-1B当成眼中钉肉中刺,不断出台政策针对H-1B。
如果特朗普继续连任,他对H-1B的整治只会更加彻底。上个月提出的取消H-1B抽签制的提议也会正式提上日程。使用H-1B作为留在美国的渠道大概会成为历史。
拜登没有特别对H-1B表明态度,但在他的移民计划中他提到自己将会在美国经济允许的情况下增加工作移民批准的数量。他也明确表示,特朗普的许多移民禁令会在他当选后被废除。如果拜登当选,因为特朗普的大部分禁令都是都是总统行政令,它们都是可以被废除的。
为了放宽移民政策的同时不对美国公民的就业机会造成影响,拜登计划从海外赞助者和局部地区合伙人筹款40亿美金,用来促进美国中部的经济发展。但即使拜登上台,H-1B的状况可能依然不容乐观。拜登对特朗普最近增长H-1B收入标准和取消抽签制度没有做出过回应,他有可能对这些政策不持有反对意见。拜登也许会继续奥巴马的移民路线,实施奥巴马的"国际企业家规定",支持外籍人员在美国创业。
国际生
国际生今年也很心累。疫情爆发后特朗普一度颁发政策要赶走只上网课的学生,幸好多所大学及时诉讼,拦截了这项政策。
国务院统计,自从特朗普上任以来,国际生的数量每年都在减少。国务院按照F-1签证数量得出统计:2016年471,728人赴美留学,2017年393,578人赴美留学,2018年362,929人赴美留学,2019年364,204人赴美留学。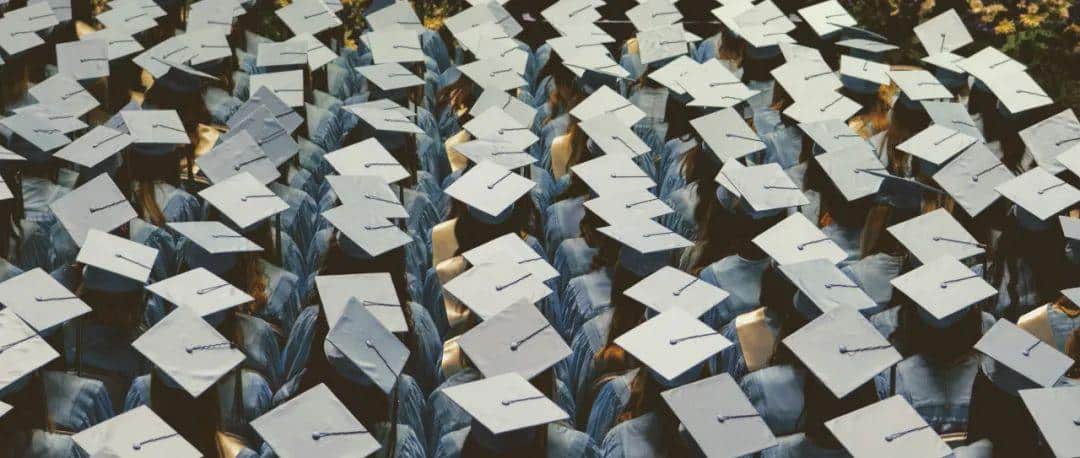 H-1B政策收紧后,国际生毕业后留美就业的困难与日俱增,美国作为留学国家的魅力大大降低。除了政策之外,特朗普散播的煽动性种族歧视言论也洗脑了一大波美国人。留学生在美国受到歧视的几率比特朗普执政前大大提高。
与特朗普相反,拜登对国际生十分友好。为了留住对美国经济有帮助的人才,他计划对STEM博士毕业的留学生发放绿卡。他不会对这些学生采取名额限制。PhD的小伙伴们,春天来了!
移民
特朗普在2019年对绿卡申请的公共负担审查进行了1999年以来的第一次重大改革。他拓宽了公共负担项目的范围,使得许多绿卡申请者无法使用包括医保,免除大学学费等社会福利。这项规定在疫情肆虐时对绿卡申请者造成了极大的不便。
特朗普对非法移民也一直是重点打击。上台以来,他拨款聘用了10,000名新的ICE警察,以及5,000名边境巡逻队用来遣返以及组织非法移民者。他把66,000名来自墨西哥的避难移民遣送回国,并且把奥巴马设立的每年110,000避难移民额度降低到了15,000。
特朗普还试图取消奥巴马推出的童年入境者暂缓遣返政策,不再允许16岁以下的非法入境者暂缓遣返,并且在美国工作。最令人痛心的是,他对非法移民的严厉打击强制分离了无数移民者的家庭成员,使得上千移民家庭失散。许多非法移民家庭中,父母无法知晓自己孩子的下落,他们也许再也不能团聚。
拜登会对非法移民采用更加人道的应对方式。他在竞选时承诺,会将11,000,000非法移民的身份合法化,继续实行奥巴马的童年入境者暂缓遣返政策,给予年幼时进入美国的入境者工作机会。同时,他对ICE(海关执法局)进行监督,而且废除以营利为目的的移民拘留所。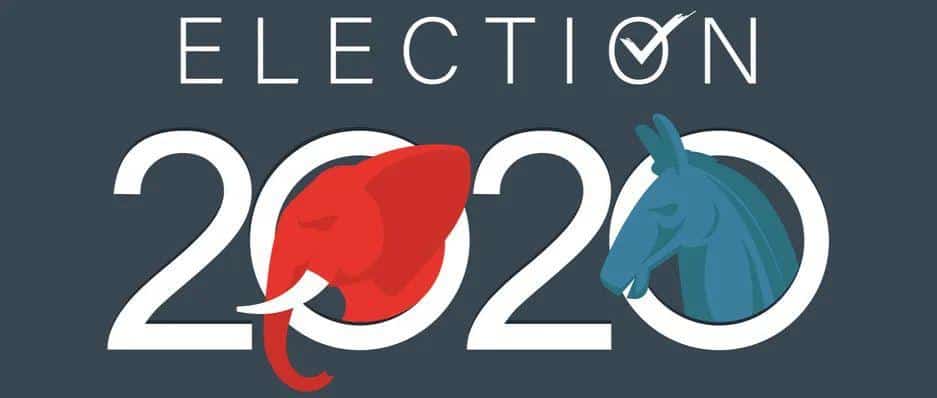 作为留学生或者外籍员工,许多小伙伴都没有投票权,只有看热闹的份。但在美籍华裔群体中,特朗普和拜登都赢得了数量可观的支持者。他们对自己的选择都有着不同的出发点。
拜登的支持者许多都是传统上不参与投票的公民。他们普遍对政治不感兴趣,在往年的大选中也没有参与。但新冠疫情爆发以来,针对华裔,甚至整个亚裔群体的恶意都越来越明显。华裔群体感受到了特朗普执政带来的危险。即使他们不拥护拜登和他的政策,把特朗普挤下台对他们来说也是头等大事。这种危机感促使许多本来不会参与投票的选民投票给了拜登。
特朗普抗疫成果不佳是众所周知。竞选过程中,拜登表达了他对控制新冠疫情的重视。这成为了许多华裔群体投票给拜登的原因。
特朗普上台后,少数种族成了众矢之的。一些对社会问题关注的华裔坚决反对特朗普对少数种族,同性恋,等群体的歧视。他们也是此次大选中拜登的支持者。
与此同时,特朗普的支持者因为16号提案义无反顾地支持特朗普。16号提案的诉求是根据种族,性别等因素公平分配大学入学以及就业工作的机会。这会降低成绩优异的华裔学生的大学入学机会。这项提案是拜登所支持的,所以这成为了许多华裔公民投票给特朗普的动力。
特朗普对经济的扶持,和他的减税政策让许多经商的华裔比起拜登当选,更希望特朗普连任。
虽然现在暂时还不能决定赢家,但是拜登在许多摇摆州的领先让他离成功只有一步之遥,大选的结果随时都可能揭晓。想想还真是有些小激动呢。综合以上关于两位候选人对外籍人员以及华裔的态度和潜在影响,你会为谁打call呢?