H-1B visa: OPT work permit delays, foreign students reportedly losing internship opportunities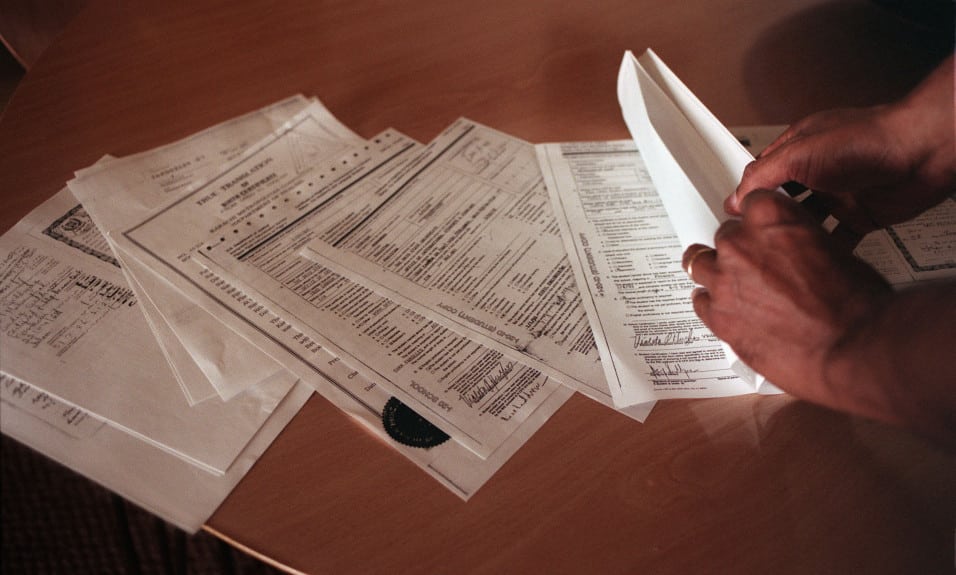 June 21, 2019
The USCIS stated that the surge in demand has caused a large backlog of OPT applications, the processing time may take up to 5 months.
Since students can only apply for OPT 90 days before their employment, the processing delay is causing a big problem. The New York Times reported that many students had sent letters to their schools, expressing their concern that they still haven't received the approval of OPT while their internship had already started.
The principals of Princeton University and other institutions have already sent letters to the Congress, saying that the government's delay in OPT and other visas, such as H-1B, will damage the economic development of the United States.
As the Trump administration vowed to crack down on H-1B visa abuse, the OPT visa was also criticized. Representative Paul Gosar from Arizona, has filed a motion, aiming to cancel OPT program. The Immigration Research Center, which supports immigration restrictions, stating that OPT can actually encourage companies to hire foreign workers, employers can save 8% on taxes, and do not have to pay social security taxes and medical insurance fees.
H-1B 签证:OPT申请延迟问题严重,留学生实习成问题
大批留学生由于实习签证(OPT)审批延误,等候时间由以往大约90天延长至多达5个月,导致不少年轻人暑假实习的愿望落空。
"圣荷西信使报"报道,OPT签证容许外国学生和最近3年在美毕业的学生留在境内,普遍被外界视为H-1B签证的跳板。公民及移民服务局(USCIS)表示,OPT签证需求「激增」,引起大量申请个案积压,等候时间由4星期至5个月不等。
由于学生只能在预定开始实习前90天申请OPT签证,延误为民间带来问题。"纽约时报"报道,多名学生曾去信著名学府的高层提交请愿书,强调自己开始实习的日子已到,但联邦政府迟迟没有音讯。
报道以哥伦比亚大学新闻学院为例,毕业生被迫将实习日期押后,并需依赖父母支援应付生活。
其他常春藤院校中,普林斯顿大学已有学生丧失工作机会,被迫在暑假回家;达特茅斯学院有学生报称,自己原拟在其他州份工作,但由于未获签证,住房押金和机票钱都已经泡汤;在耶鲁大学,学生有关OPT签证审批拖延的请愿信,导致大学宣布在秋季开设新课程,令大学可以通过学习实践训练计划(CPT)在美工作。
CPT计划批准通过雇主及学校之间的协议让学生工作。报道指出,一些学生其实早在2,3月便提交申请,但在个案积压下,当事人的暑假实习前景依然渺茫。
普林斯顿大学等多家院校的校长已经去信国会议员,认为政府延误OPT等签证,以及要求H-1B申请人提交更多证明文件,都会损害全美的经济发展。信中明言,随着外国学生,学者难以留美读书和工作,很多申请人都会转向其他地方求学或求职,「不仅损害个别院校,而且损害全美的高等教育,甚至国家的全球竞争力」。
信件同时引用研究表明,联邦政府的签证处理时间在过去两个财年延长了46%,外国学生修读在美研究生课程的新生入学率连续第二年下降,国际学生入读本科的人数,自2015-16学年以来也下降了9%。
随着特朗普政府矢言打击H-1B签证滥用问题,OPT签证也受到非议。代表亚利桑那州的联邦众议员戈萨(Paul Gosar)已计划提交议案取消这种签证。支持限制移民的移民研究中心(移民研究中心)批评,这类签证实际上鼓励公司雇用外国工人,雇主可以省税8%,而且毋须支付社安税和医疗保险费用。
来源:星岛日报