911 (VCF) Victims Compensation Fund DEADLINE now July 29, 2021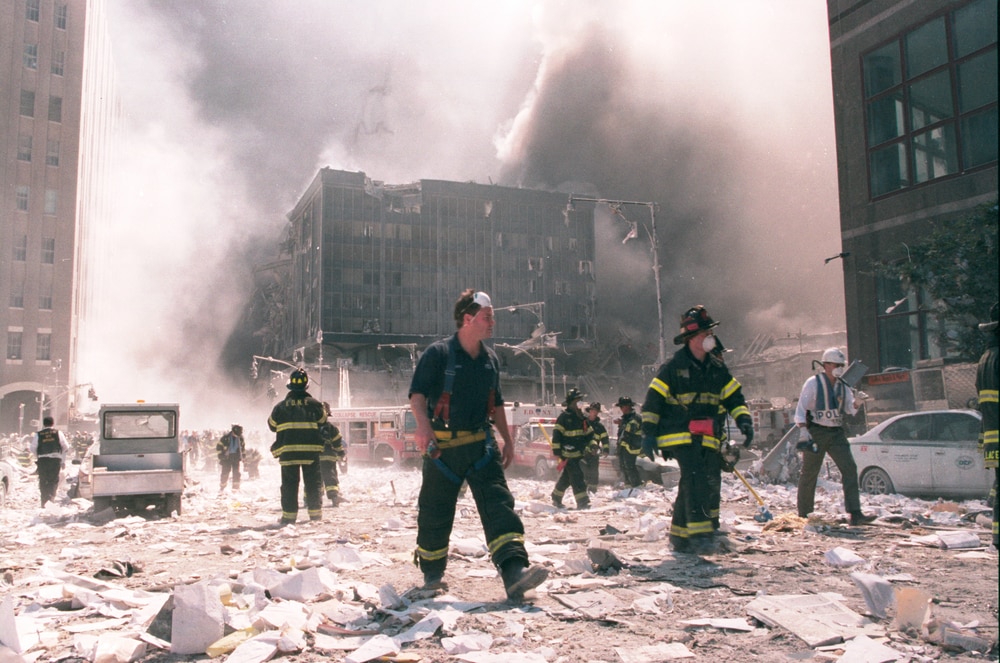 On July 29, 2019, the September 11th Victim Compensation Fund Act ("VCF Permanent Authorization Act") was signed into law. Now, any claim filed prior to July 29, 2021 will be considered timely.
The September 11th Victim Compensation Fund was created to compensate people who suffered as a first responder or who lived, worked, or went to school south of Canal Street in Manhattan New York in the months after the September 11th terrorist attack in 2001, and were affected by the removal of toxic debris. Now it also includes other areas in New York that were in the path of debris removal such as barges and Fresh Kill landfill on Staten Island.
Previously, the Victim's Compensation Fund mostly compensated pulmonary (lung) diseases such as asthma and sleep apnea and gastric (stomach) diseases such as GERD. The VCF Permanent Authorization Act now expands the eligible injuries, including most cancers.
The following cancers now qualify for the highest compensation under the VCF Permanent Authorization Act:
-Blood Cancers such as Lymphoma and Leukemia
-Female Breast and Reproductive Cancers
-Male Reproductive Cancers
-Digestive Cancers such as of the Colon, Esophagus, Liver, Stomach, Rectum
-Cancers of the Eye, Mouth, Neck, Head
-Rare Cancers (defined as less than 15 cases per 100,000 persons per year)
-Thyroid Cancers
-Bone Cancers
-Certain Tumors
-Skin Cancer
-Urinary System Cancers
At C.T. Lee & Associates we are proud to have helped nearly 100 victims affected by the toxic debris from the 911 terrorist attacks. Given our language capabilities in Mandarin, Cantonese, Taishanese, and Fujianese (all dialects of the Chinese language), we were able to help a large population in the New York Manhattan Chinatown area.
However, many people in the community who lived, worked or went to school in lower Manhattan south of Canal street the months after September 11, 2001 are still unaware that they qualify for compensation.
Many people are still unaware that if their loved one already passed he or she can still qualify for compensation if they have the documents to prove both physical presence in the months after September 11, 2001 and that the person passed of a qualifying disease such as cancer.
你或者你所爱的人有没有被911影响?
2001年9月11日后的几个月即911发生后的几个月内,你有没有因为工作,生活,学习在世贸中心附近从而生病或者生活收到影响?或者有没有亲人朋友由于生活在911事发区域内而过世或者由于此事件得了相关呼吸,消化道疾病以及相应产生的并发症或者癌症?
如果你深受其害,你需要在有限的时间内采取行动,向911受害者赔偿基金及时尽快寻求赔偿。请立即联系我们的律所,我们提供帮助!
911恐怖袭击后,李国宇律师楼已经帮助过上百个住在纽约曼哈顿唐人街的受害者向911受害赔偿基金获得赔偿。
如果在2001年9月11日以后,你或者你所爱的人由于住在或者生活在或者求学于坚尼路以南的区域正饱受疾病折磨(比如癌症),你有权利获得最高美金250,000的赔偿。即使你的爱人已经去世,他依旧可以从911受害者赔偿基金获得赔偿,只要你能证明在2001年9月11日之后他连续生活在坚尼街以南区域,并死于以下疾病:
几乎所有的癌症诊断都符合申请条件,可以获得最高美金250,000的补偿包括以下几种:
血癌诸如淋巴瘤和白血病
女性乳癌和生殖系统癌症
男性生殖系统癌症
消化道癌症诸如大肠癌,胃癌,胰腺癌,食道癌,直肠癌
五官科癌症诸如眼癌,鼻癌,头颈癌,脑癌
一些稀有癌症(定义为每年100,000个人中少于15个发生率的癌症)
甲状腺癌
骨癌
某些肿瘤
皮肤癌
泌尿系统癌症
目前,美国国会已经扩大赔偿范围,不仅仅局限于曼哈顿唐人街的坚尼街,还包括了一些毒气可能影响到的其他区域比如史丹顿岛。
申请的最后期限为2021年7月29日。我们的律所有专业人员可以提供帮助。我们提供粤语,国语,英语,福建话,台湾话等。我们致力于帮助那些在911恐怖袭击后由于毒气对他们造成的伤害以及导致的疾病的受害的中国社区,致力于帮助受害者获得相应的赔偿。